Inclusive Green Growth:
The Pathway to Sustainable Development
Nowadays the vast majority of our economies are still measured and managed in ways that incentivise overconsumption, damage nature and social cohesion, and drive climate change. In 2015 the global community committed to tackling these linked problems through the Sustainable Development Goals (SDGs) and the Paris Agreement on climate change. Yet significant economic, societal and institutional changes are now needed if the commitments and climate goals are to be achieved.
As we transition to a more sustainable economy, we must find a coherent way to get to grips with the complexity of this transition. We need to ensure not only that we make a green transition but that it must be a just transition, promoting greater equality, more supportive labour rights, and more resilient economies – an Inclusive Green Economy.
Inclusive Green Economy: a balanced and realistic pathway to sustainable development.
The opportunity of building an Inclusive Green Economy
The United Nations consider Inclusive Green Growth as the pathway to sustainable development because it is:
Necessary : ensuring a decent future for everyone
Efficient: resulting in better economic outcomes
Affordable: generating new economic opportunities
The interconnection between social and climate issues has gained massive visibility during the last pandemic. We are now aware that improving human well-being and social equity while reducing environmental risks and scarcities are beneficial one to another, and should be the basis of an Inclusive Green Economy
Join us on our path towards an Inclusive Green Economy
Based on our expertise, we identified a proprietary investment universe of solution providers, that are actively addressing global sustainability challenges through their products. Companies are being broken up into 4 main themes and 14 sub-strategies: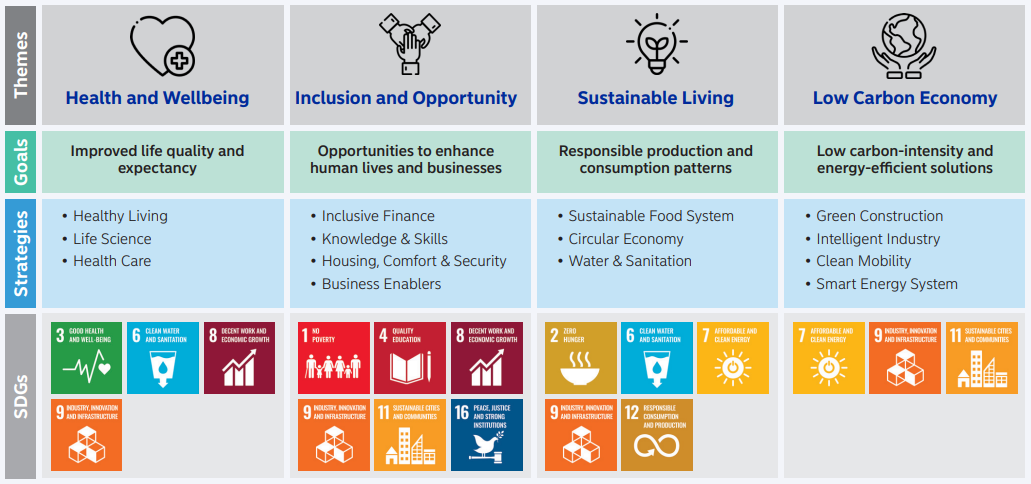 Nordea 1 - Global Climate and Social Impact Fund
We need a just transition: this strategy is built around the interconnection between Climate and Social issues.
Expertise across the board: benefit from the expertise of the same investment team that manages the successful Global Climate and Environment Strategy and of NAM's award-winning RI team.
Make an impact: invest in companies that provide meaningful solutions to pressing environmental and social challenges.
Together, we make a difference with your investment.
Invest now in the Nordea 1 – Global Climate and Social Impact Fund