Climate Solutions that drive returns
Investing in resource efficiency is a vital part of shifting to a more sustainable society.
Companies that use their talent and innovation to make a positive difference can generate attractive returns.
Be part of the solution.
Now you have the opportunity to proactively select businesses that are shaping the future and delivering attractive returns to shareholders. Since 2008, Nordea has been at the forefront of this mega trend with the Nordea 1 – Global Climate and Environment Fund:
Invests in companies which, through their climate solutions, are changing the world for the better… because saving electricity is as important as generating clean electricity
Focuses on businesses operating in resource efficiency, environmental protection and alternative energy
Provides attractive returns1 by recognising the research gap in this area and delivering a concentrated portfolio of high conviction investment ideas
Towards Sustainability was launched by the Belgian Central Labeling Agency in 2019. It aims to reassure potential investors that the financial product is managed with sustainability in mind and is not exposed to very unsustainable practices. For more information on the "Towards Sustainability" label, visit Towards Sustainability Initiative.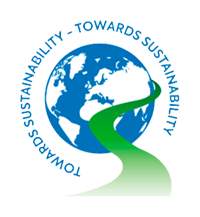 Invest in the Nordea 1 – Global Climate and Environment Fund today. 2
1There can be no warranty that an investment objective, targeted returns and results of an investment structure is achieved. The value of your investment can go up and down, and you could lose some or all of your invested money.
2Please note that the Nordea 1 – Global Climate and Environment Fund is soft closed since 26/02/2021.